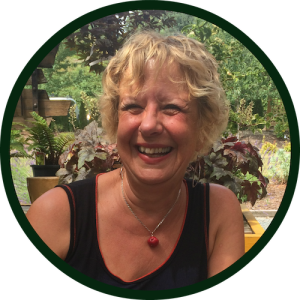 Do you ever wonder what life would be like if you could follow your deep longings?
Or, if you could even say what it is you are longing for?
Let's get creative around you living a life that you love!
Are you ready to take a leap?
To follow your dreams?
To do something just for you?
Do you find yourself putting others' needs before your own?
Do you know what it is YOU want?
Perhaps you know what you want. And, you find yourself thinking, 'I am not worthy of getting that. I don't deserve to pursue that. I am selfish for wanting that. That is not for me. That is only for women who are more successful, richer, older, younger, more fit, more beautiful, confident and educated.'
If you identify with any of this, you have come to the perfect place!
My name is Marjorie Warkentin and I am here to travel a new path with you.
A path that will open up to a vast field of possibility, dreams come true and pleasure. We will create the space to explore who you are, and discover what brings you joy and fulfillment now. And I promise to offer actions and practices that will transform you as you travel with me.
I have experienced the power of having a coach in my life.
A few years ago, I found myself in a career that was 'perfect' for me. And, I was unhappy and unfulfilled. I met with a coach who helped me realize that I was not paying attention to my needs. She encouraged me to take some time for myself and get clear about what it was I wanted. As a result, I realized I was running on empty. I had been caring for others for years, and it was time to focus on me. I wanted to be healthy and vibrant and regain my joy in life. Even though I had worked full time for over 30 years, there was a part of me that didn't think I was ready to 'retire'. And, that is what I chose to do!
This was a huge transition for me. I found myself filled with self-doubt and questions. Who was I if I wasn't working? What value did I bring to life? What would I do with my time? Was I being selfish?
I hired another coach.
I learned about the importance of waiting, listening to my inner voice and practicing the art of being okay with uncertainty and not knowing what was next.
Throughout this process I got to know myself in a deeper way. I developed practices that created joy, health and pleasure in my life. I discovered opportunities to use my gifts in ways that were life-giving.
I also learned about the abundance the Universe provides when I choose to risk. I have invested in myself with travel to retreats, women's conferences, and educational programs. I often didn't know what was calling me to do these things. And, my coach reminded me to trust my intuition and follow my heart. I know the power of partnership with a coach.
I am excited to have you join me!
Are you curious? Do you want to find out how you can find pleasure and purpose in your life?
Click here to sign up for a complimentary conversation with me and let's get started!